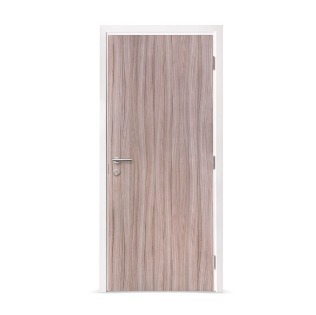 Fully Finished Doors, Frames and Architrave
Our laminate wrapped frames and architrave mean we can supply doorsets that require no painting once installed. Helping to reduce build programs on-site.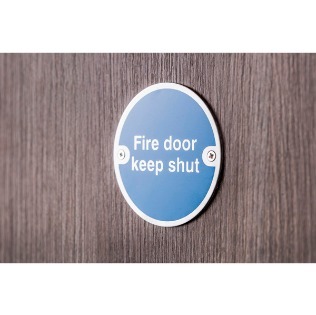 Factory Fitted Ironmongery
As with all of our doorsets we can supply, machine and factory fit the majority of the ironmongery to the doorset. This has saved our customers a significant amount of money when compared to the cost of machining and fitting ironmongery on-site, with the additional benefit of reduced installation times and a reduction in site losses.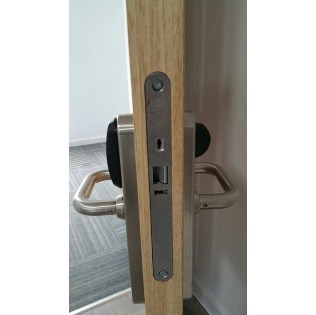 FOB Locking Systems
As well as the usual ironmongery we can also factory fit FOB locking systems, such as those by Salto, Vinguard and Paxton. This allows rooms to locked as soon as the doorset is installed.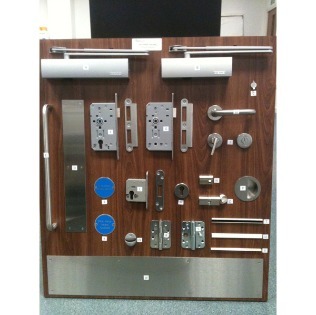 Ironmongery Sample Boards
On larger projects we can supply ironmongery sample boards for client approval.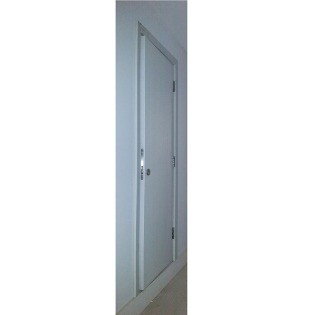 Four-sided frames
To help reduce the visual impact that ensuite riser doors have within a corridor we can manufacture four-sided doorsets designed to sit above the skirting.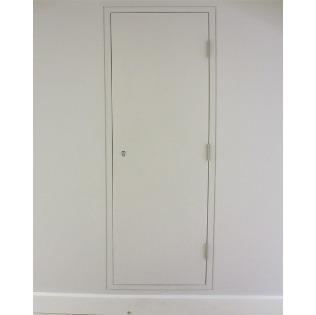 Architrave-less Ensuite Risers
We have taken our four-sided doorsets one step further and developed an architrave-less system that uses standard plaster beads to help prevent cracking between the plaster and timber joint.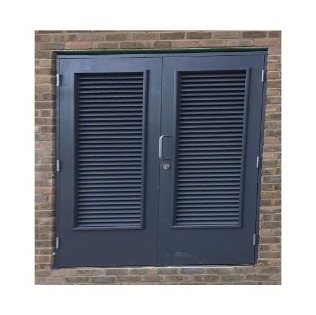 Louvred External Doorsets
We are also able to offer external louvred doorsets for use in Plant Rooms. These are supplied with heavy duty hardwood louvres and an insect mesh fitted to the inside face of the louvre.