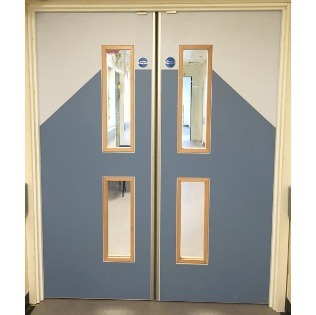 Protection for high traffic areas
PVC face protection with Aluminium edge protection for doorsets in very high traffic areas.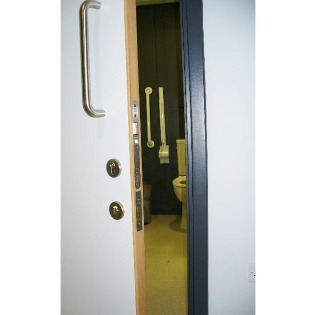 Emergency outward opening doorsets
Disabled WC doorsets that can be opened outwards in an emergency.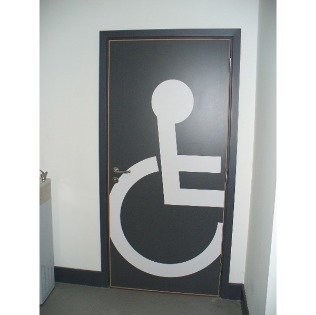 Feature Signage
A feature has been made of the toilet signage on these doorsets. We can manufacture laminate doorsets such as these by CNC machining the laminate sheets to your own designs.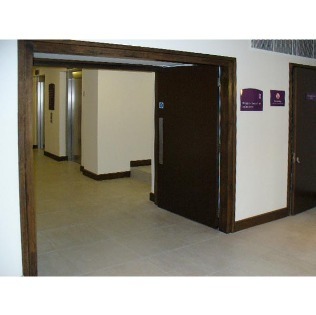 Flush to wall fire rated doorsets
These FD60 doorsets are held back within pockets on electro-magnetic hold open devices that are automatically released in the event of a fire. This provides open corridors to ease movement through the building.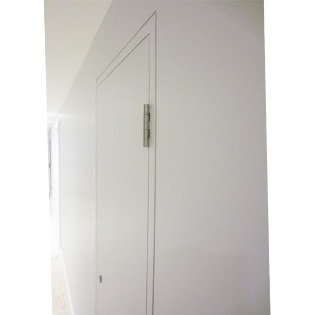 Architrave-less Ensuite Risers
To help reduce the visual impact that ensuite riser doors have within a care home corridor, we have developed an architrave-less system that uses standard plaster beads to help prevent cracking between the plaster and timber joint.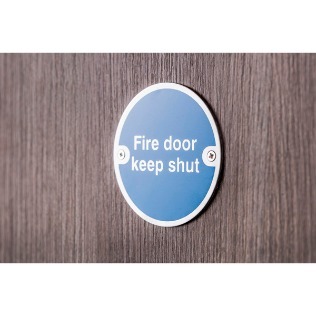 Factory Fitted Ironmongery
As with all of our doorsets we can supply, machine and factory fit the majority of the ironmongery to the doorset. This has saved our customers a significant amount of money when compared to the cost of machining and fitting ironmongery on-site, with the additional benefit of reduced installation times and a reduction in site losses.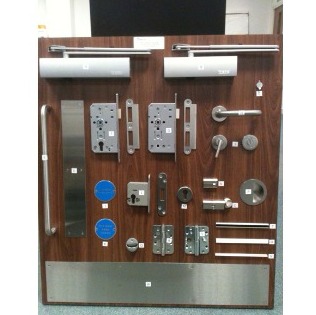 Ironmongery Sample Boards
On larger projects we can supply ironmongery sample boards for client approval.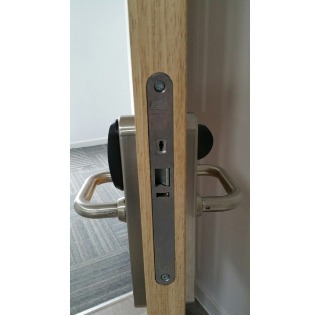 FOB Locking Systems
As well as the usual ironmongery we can also factory fit FOB locking systems, such as those by Salto, Vinguard and Paxton. This allows rooms to locked as soon as the doorset is installed.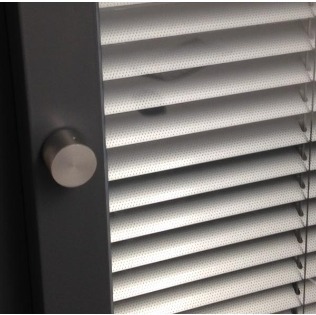 Integrated Blinds
Our glazed screens can also be fitted with integral blinds with controls for tilting the blinds.